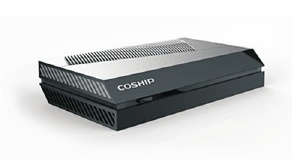 The main chip of N9201 product is up to 1GHz, the processing capacity is 2000DMIPS, and it fully complies with the DVB-C standard. It can integrate various mainstream CA systems such as Yongxin Tongfang, and support home network sharing, middleware, embedded browser and various two-way services. 2D graphics processing, rich multimedia applications.
More
Multimedia Information Release
The information release system is an effective channel for releasing information in indoor and outdoor areas, providing information release capabilities for parks, buildings, communities, etc., and supporting advertising operations. The system adopts a centralized control and unified management method to transmit video and audio signals, pictures, PPT documents, flash, scrolling subtitles and other multimedia information resources to the display terminal through the network platform, and broadcast on the display front end with high-definition digital signals.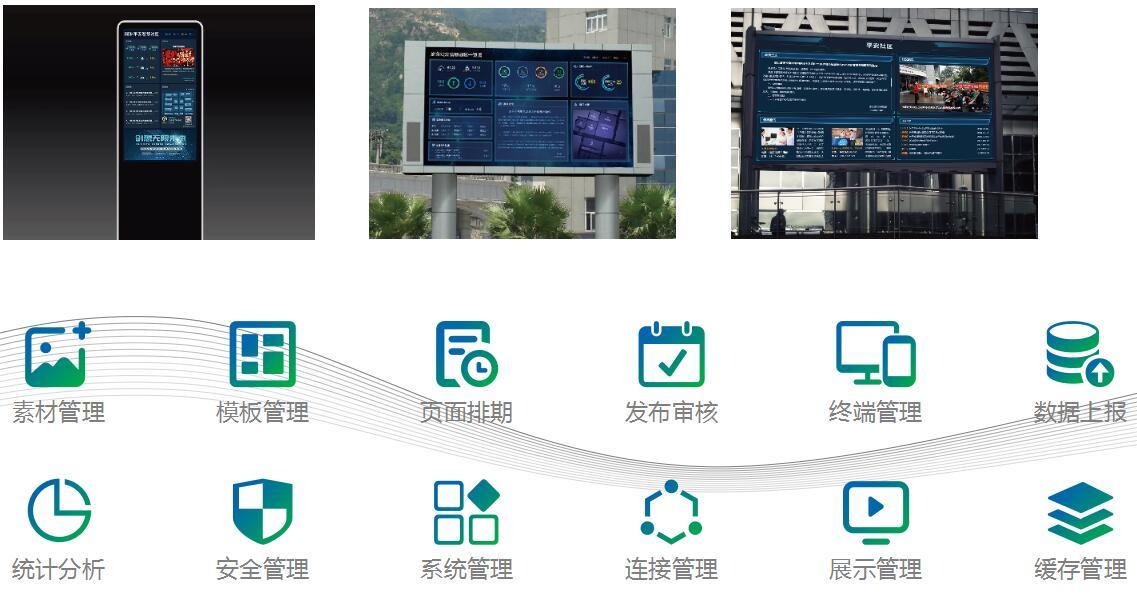 Material management
It supports all-round management of material types, material properties, configuration of restricted properties, material sources, material content and double auditing of material content and storage, and multi-level auditing.
Template management
The system prefabricates a variety of templates, such as two-split screen layout, three-split screen layout, four-split screen layout, and multi-themed graphic and video mashup layouts such as festivals, tourism, and political propaganda. Users can replace text and pictures on the existing templates and video content to complete the layout and publishing.
Terminal management
It supports centralized access and management of massive equipment, supports the display of national equipment and related equipment status (normal, standby, offline, playing, etc.) on the GIS map, and performs remote control and information collection for multimedia players.
Security alert
During the running process of the terminal, including network, hardware, business and other abnormal states or human damage, it will report the platform alarm.
1. HDMI outgoing alarm
2. Power off alarm
3. Device offline alarm
4. CPU, memory, hard disk status abnormal alarm
5. Alarm when 4G network/wifi signal is weak
6. Interface request timeout
7. Failed to download material
Regional management
In order to meet the management needs of a large number of media players, the system supports flexible sub-regional management of media players according to multiple dimensions. For example, according to region, large screen scene (square, roadside, number of audience), large screen attributes (area, resolution), and can systematically set multi-dimensional attributes for media players, and have the ability to facilitate screening.
Scheduled release
The release manager associates different tasks with the front-end media player according to permissions and needs, and sends them to the terminal after review.
Full scene adaptation
Support indoor and outdoor scenes, full network coverage, and quickly adapt to various types of display terminals.
Visual Orchestration
Supports visualization and drag-and-drop operations, uses 0 thresholds for operations, supports content preview viewing, and what you see is what you get.
Precise release
Support publishing by region, group, time and other multiple strategies.
Safe and reliable
Support one-click screen-off and emergency scheduling to ensure the security of information release.
Unified management
A set of systems solves the unified information release management of multiple types of terminals.
页签④
富文本内容绑定数据后可解析HTML语言内容
---
信息为测试元素,使用时候可删除该元素放置自己想放的元素