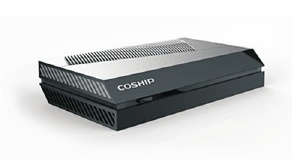 The main chip of N9201 product is up to 1GHz, the processing capacity is 2000DMIPS, and it fully complies with the DVB-C standard. It can integrate various mainstream CA systems such as Yongxin Tongfang, and support home network sharing, middleware, embedded browser and various two-way services. 2D graphics processing, rich multimedia applications.
More
Smart Building/Park/Building Solutions
Tongzhou Smart Building/Park Solution adopts 3D GIS, Internet of Things, big data, AI intelligence and other technologies to digitize, automate, intelligentize and visualize the management and services of building/park equipment, information, personnel, processes, and operations. The system collects and analyzes various basic IoT data inside and outside the building, and presents it to managers in a comprehensive and visualized manner, thereby improving the overall intelligent management level and service experience of the building/park, and creating a more "green, safe and efficient" building/ Park management and service system.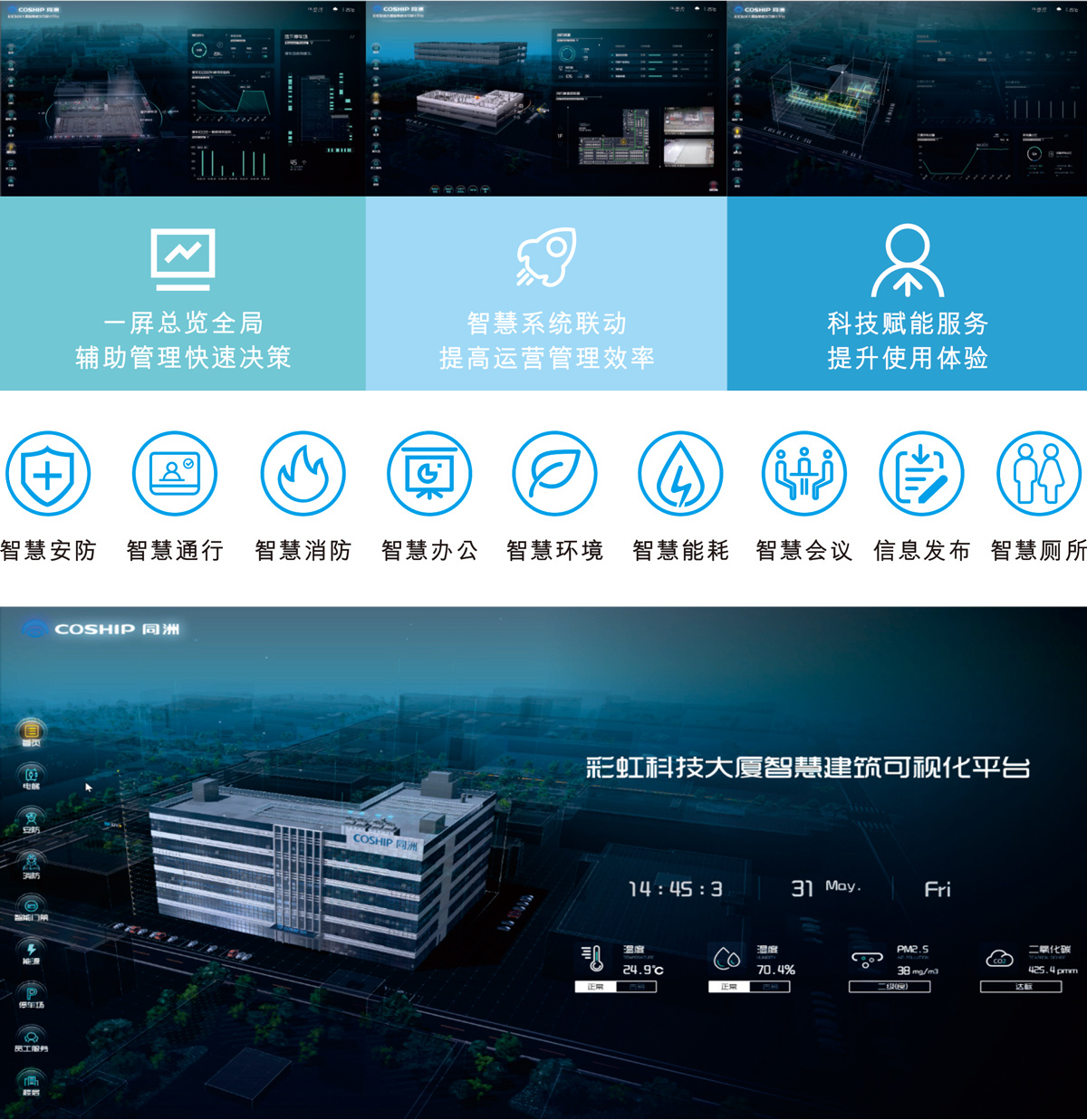 Unified management of equipment: seamless connection of multiple types of equipment, break through the data gap between systems, equipment and equipment, unified management, reduce costs and improve efficiency.
Full-service linkage: Solve the problem of data islands, realize the interconnection and linkage control of equipment in the whole system, and realize intelligent rule linkage.
Work order closed-loop management: task assignment, work order tracking, report statistics, macro analysis, and the work order system is closed and implemented.
Operational intelligence: realize the intelligence, automation and processization of management and daily operation and maintenance.
The system is easy to maintain: the whole life cycle management of equipment can check the operation and working conditions of various equipment in real time, realize the unified management and dispatch of each patrol, inspection and maintenance, reduce personnel investment, and reduce operation and maintenance costs.
Safer management: facilitate the passage of people and vehicles, and use AI recognition to save time and effort.
Multi-level control: support hierarchical management, and design system user permissions based on management classification and security requirements, fully considering responsibility positioning, data security, and asset ownership.
Easy to expand: It supports rapid expansion and online expansion and flexible expansion. According to the needs of users, subsystems such as investment management, surrounding merchants, elevator monitoring, high-altitude parabolic, and parking guidance can be added, and new buildings/parks can be smoothly connected.
页签④
富文本内容绑定数据后可解析HTML语言内容
---
信息为测试元素,使用时候可删除该元素放置自己想放的元素