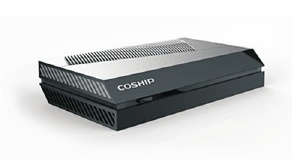 The main chip of N9201 product is up to 1GHz, the processing capacity is 2000DMIPS, and it fully complies with the DVB-C standard. It can integrate various mainstream CA systems such as Yongxin Tongfang, and support home network sharing, middleware, embedded browser and various two-way services. 2D graphics processing, rich multimedia applications.
More
Ping An Smart Community Solutions
Tongzhou Ping An Smart Community Solution makes full use of advanced technologies such as the Internet of Things, big data, artificial intelligence, etc., through building a visual integrated management application platform and upgrading community infrastructure, to establish a "personal air defense deployment, complete physical defense facilities, and advanced technical means." It is a community security system integrating management, prevention and control that integrates management, prevention and control, and realizes the three-dimensional, visual and controllable management of "people, houses, vehicles, and fields" in the community. At the same time, the residential community is organically integrated into the overall urban social security system, becoming an important part of a safe city, making it more convenient for residents to live, property management and government services, helping the community to transform into a new form of social management and service-oriented community. .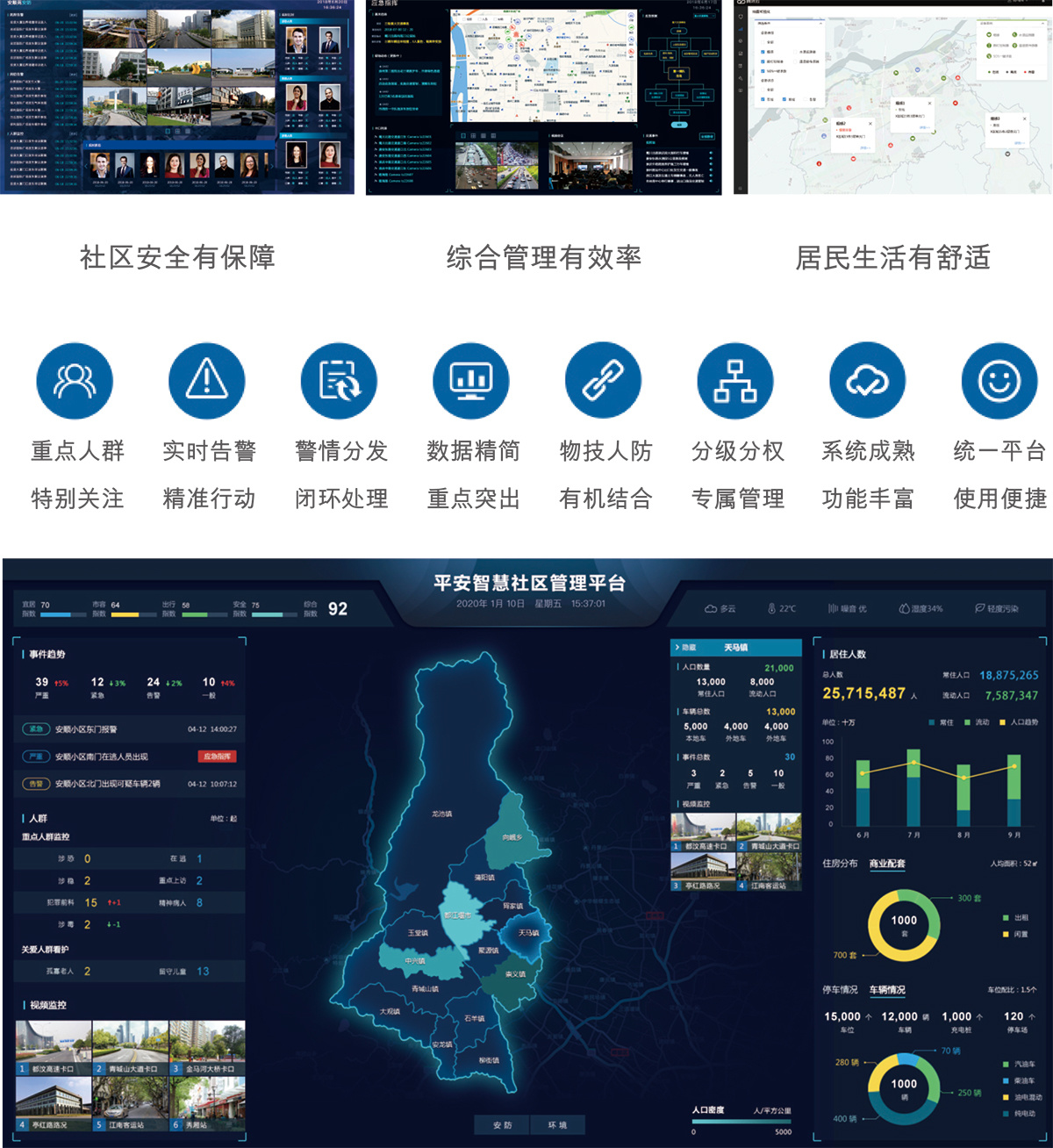 AI -enabled property management: Face recognition, license plate recognition, video intercom and other technologies are used to improve property management efficiency and residents' experience.
Multi-network integration: The system integrates multi-dimensional perception technologies such as video and IoT, covering multiple types of objects such as people, ground, houses, vehicles, facilities, and events, as well as three-dimensional spaces such as air, buildings, ground, and underground, to build a three-dimensional, intelligent community-aware network.
Witness card comparison and multi-purpose: collect information for community personnel according to one standard and three facts, upload it to the public security system for review in real time, and synchronously link it to each system of Ping An Smart Community to realize multi-purpose use. Residents can use face, ID card, etc. way in and out, and can also invite visitors to achieve remote authorization
Big data service: Based on the aggregation and integration of community multi-dimensional data and the in-depth analysis and mining of big data architecture, it can provide richer big data services for community authorities and community residents.
Easy to expand: It supports rapid expansion and online expansion and flexible expansion. Subsystems such as investment management, surrounding merchants, elevator monitoring, high-altitude parabola, and parking guidance can be added according to user needs, which can smoothly access new communities.
页签④
富文本内容绑定数据后可解析HTML语言内容
---
信息为测试元素,使用时候可删除该元素放置自己想放的元素