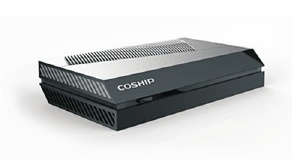 The main chip of N9201 product is up to 1GHz, the processing capacity is 2000DMIPS, and it fully complies with the DVB-C standard. It can integrate various mainstream CA systems such as Yongxin Tongfang, and support home network sharing, middleware, embedded browser and various two-way services. 2D graphics processing, rich multimedia applications.
More
Human Room Intelligent Management
Civil air defense management collects information for community personnel in accordance with one standard and three real numbers (standard address, actual population, actual housing, and actual unit) according to specifications and uploads it to the public security system for review in real time. Multipurpose. At the same time, support the management of key population groups in the community. Through AI technology, it provides functions such as one-key calling and one-key positioning for the elderly and children, and the face recognition system automatically compares the video data captured by monitoring and access control. The automatic reporting platform notifies the community service personnel to visit the door to check to avoid accidents. On important occasions in the community, the deployment of high-point monitoring systems can realize intelligent monitoring of abnormal behaviors of people in key areas and reduce the impact of emergencies. By connecting with the public security system, the early warning function for key groups of people is realized.

Human room inquiry
Realize the goal of looking for a house with pictures, people with houses, and people with people. The information of people and housing is related to the unit, changing the traditional mode of lag before.
Summary of population information
Master the information of all population living, floating population, building information, special groups and other information in the jurisdiction.
event tracking
By matching, reporting, tracking and processing community events and housing information, the horizontal coordination and vertical interconnection of events and tasks of business departments at all levels are realized.
Visual map integration
Support integrated electronic map, satellite topographic map, self-built three-dimensional map, clearly and accurately display the whole picture of the community.
Unified Community Operations Center
Provide a unified management platform, support the rapid access of multiple networks and multiple devices, and collect, integrate, process and process data in a unified manner. It has opened up various subsystems such as security, fire protection, municipal administration, and transportation, established a unified urban community operation center, solved the problem of information islands, and made community management and operation more efficient and intelligent.
Visual operation and maintenance management
Based on the visualization platform and big data platform, the data is multi-dimensional, visualized, and combined with video surveillance capabilities, which is convenient for managers to grasp the complex community situation and respond quickly to various community events.
页签④
富文本内容绑定数据后可解析HTML语言内容
---
信息为测试元素,使用时候可删除该元素放置自己想放的元素