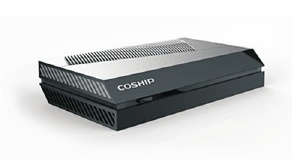 The main chip of N9201 product is up to 1GHz, the processing capacity is 2000DMIPS, and it fully complies with the DVB-C standard. It can integrate various mainstream CA systems such as Yongxin Tongfang, and support home network sharing, middleware, embedded browser and various two-way services. 2D graphics processing, rich multimedia applications.
More
GIS Event Management
Unified event management is the centralized entrance for the entire life cycle of IoT platform events such as smart communities, parks, buildings, etc. It conducts unified and centralized management of all events, and provides operators with comprehensive decision-making basis through data analysis, which can promote managers to commanders Change their responsibilities from the judgment and release of events to the supervision of the state of affairs and disposal results, so as to realize the centralization of management and maximization of functions for various events.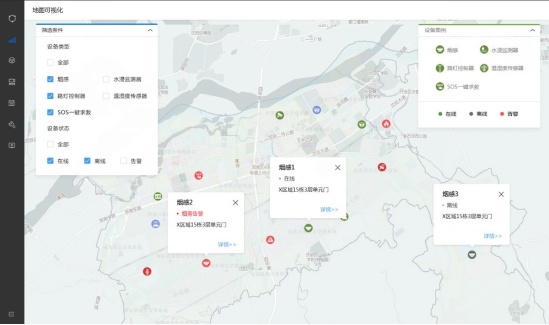 Support function:
Incident reporting
Work order management
Ticket Rules
scene linkage
message template
Treatment plan
Alarm management
Centralized distribution
Events across departments, regions, and functional modules are sent to the event center in a unified manner, and distributed and processed centrally through the attribution of events (subscribers).
tracking management
Track the entire process of incident processing with work orders, which can be assigned, urged, transferred, and reviewed. Traceable and statistic.
event analysis
Analyze the distribution characteristics of events, response and processing timeliness, year-on-year/month-on-month growth trends, etc., to provide a basis for comprehensive decision-making. Statistical dimensions: event type, response time, resolution time, event processing stage, etc.
Alarm trigger
Custom alarm rules: Set alarm triggering conditions based on perceived data thresholds or threshold combinations. Alarms can be deduplicated based on rules to prevent invalid alarms.
Multiple linkages
Visual alarm types and severity levels can be configured to link multiple devices. For example, linked camera snapshots and PTZ control during a smoke alarm, for remote evidence collection and verification.
Efficient dispatch
It integrates various alarm methods such as SMS, voice, email, and APP messages, and cooperates with the assignment strategy and scheduling mechanism to notify relevant personnel in real time. Avoid dealing with losses and omissions. Work order management is suitable for scenarios such as cross-departmental collaboration and event tracking management to achieve unified management of employees, business flows, and task flows.
Work order creation
There are two ways to create alarms automatically or manually.
plan arrangement
Plans are made for different types and levels of event processing processes, and process node definitions such as work order assignment, submission, and completion review are completed by dragging and dropping graphical controls. When the work order is processed, the automatic circulation is completed according to the definition of the plan.
Event Data Metrics
Information on the occurrence, processing and location distribution of events is very important for event analysis and judgment. GIS event centers can be customized and displayed according to needs. Different dimensions, different forms, and different styles can meet users' personalization from various angles. need.
页签④
富文本内容绑定数据后可解析HTML语言内容
---
信息为测试元素,使用时候可删除该元素放置自己想放的元素