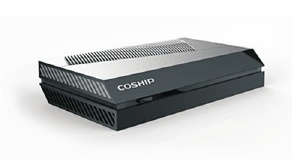 The main chip of N9201 product is up to 1GHz, the processing capacity is 2000DMIPS, and it fully complies with the DVB-C standard. It can integrate various mainstream CA systems such as Yongxin Tongfang, and support home network sharing, middleware, embedded browser and various two-way services. 2D graphics processing, rich multimedia applications.
More
Access Control Visitor Management
Access control visitor management creates secure access to the office area, making the passage faster. The system adopts AI video image processing and recognition technology to realize the face pass of building employees, enjoy the convenience of work and life brought by technology, and support people flow statistics and analysis. Through the APP, employees can apply for the management of application, approval, and modification of office access rights.
Face recognition access control system

Barrier gate, regional access control, elevator control, visitor machine

face open door

Swipe to open the door

Fingerprint to open the door

Booking

register

swipe ID card
Multiple ways to open doors
Face recognition to open the door, fingerprint to open the door, IC card to open the door, QR code to open the door, cloud remote door to open, etc.
Multi-dimensional authorization
According to business needs, different roles are given different access permissions, such as time dimension and permission dimension.
Black and white red list management
According to the actual business scenario, the system can preset some list types. Such as red list, black list, white list.
Multifunctional early warning linkage
Real-time monitoring of access control events (card reader tampering, door not properly closed, door opened by external force, etc.) and identification of blacklisted personnel. Multiple linkages can be configured: PTZ linkage, snapshot linkage, TV wall linkage, SMS linkage, email linkage, etc.
Check travel records
Support multi-condition query: by person, by door, by door group, etc.
Graphical operation
It supports graphical operation, displays access control points on the electronic map, opens and closes the access control points on the map, displays door status, displays alarms and other information.
页签④
富文本内容绑定数据后可解析HTML语言内容
---
信息为测试元素,使用时候可删除该元素放置自己想放的元素