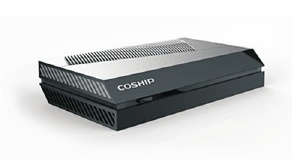 The main chip of N9201 product is up to 1GHz, the processing capacity is 2000DMIPS, and it fully complies with the DVB-C standard. It can integrate various mainstream CA systems such as Yongxin Tongfang, and support home network sharing, middleware, embedded browser and various two-way services. 2D graphics processing, rich multimedia applications.
Rational investment, value investment, long-term investment#Rationally understand the market and invest within our capabilities#|3·15|
---
Risk Warning: Investment is risky, and you need to be cautious when entering the market.
Disclaimer: The above information is for investor education only and does not constitute any investment advice. Investors should not substitute such information for their independent judgment or make decisions based solely on such information. The producer strives for the accuracy and reliability of the promotional content, but does not guarantee its accuracy or completeness, and does not assume any responsibility for the loss caused or possibly caused by the use of this information.