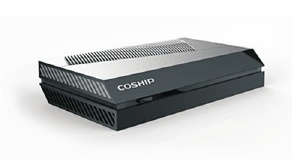 The main chip of N9201 product is up to 1GHz, the processing capacity is 2000DMIPS, and it fully complies with the DVB-C standard. It can integrate various mainstream CA systems such as Yongxin Tongfang, and support home network sharing, middleware, embedded browser and various two-way services. 2D graphics processing, rich multimedia applications.
News|Come to IOTE2020 Shenzhen International Internet of Things Exhibition and ride the wind and waves with Coship!
---
With the rise of the Internet of Things industry to the height of national strategy, the Internet of Things technology has penetrated into industries such as industry, construction, manufacturing, transportation, and commerce. As a potential market with a scale of trillions, every IoT company intends to dig out the know-how to make steady progress in the big market and even overtake in a corner.
In recent years, Tongzhou has been actively deploying smart buildings, smart parks/buildings, urban IoT cloud platforms, smart communities, smart cities and other emerging IoT fields and markets. "Platform + Channel + Terminal + Service" smart industry ecosystem. We will make every effort to help customers to upgrade to "smart" and "Internet of Things", and promote the development of smart industries and the Internet of Things.
From July 29th to July 31st, Tongzhou will be in Shenzhen Convention and Exhibition Center 9D38 (booth number) with 3 major strengths to watch. We look forward to your visit to the scene to ride the wind and waves with us, and advance to the blue ocean of IoT...
Aspect 1 - Benchmarking Cases and Scheme Demonstrations
The realization of intelligent transformation and upgrading of the park is an important way to increase the premium of stock assets. Among the existing parks, more than 90% of the existing parks are in urgent need of industrial upgrading. The intelligent construction of the park is of key significance in competing for high-end industrial development elements, accelerating independent innovation in technology, promoting industrial transformation and upgrading, improving the people's livelihood security system, and creating a unique brand of the park. The construction of smart parks can not only truly realize intelligence through common services such as park networking and intelligent security, but also meet the business development of enterprises in the park based on smart applications, help enterprises improve production and operation efficiency, and further enhance the overall economic value of the park and its market presence. the premium level.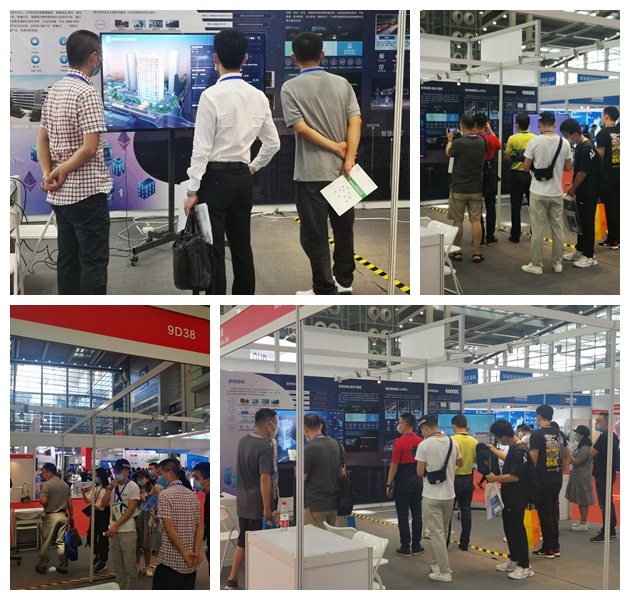 At 9D38 (booth number), Tongzhou will bring you multiple application solutions such as urban Internet of Things SaaS cloud platform, smart building solutions, smart community solutions, multimedia information publishing systems, as well as Sichuan, Shenzhen, Ganzhou, Liaoning, Guangxi and other application solutions. Benchmark cases in many places allow you to more intuitively understand the significance and practical benefits of smart park/building construction.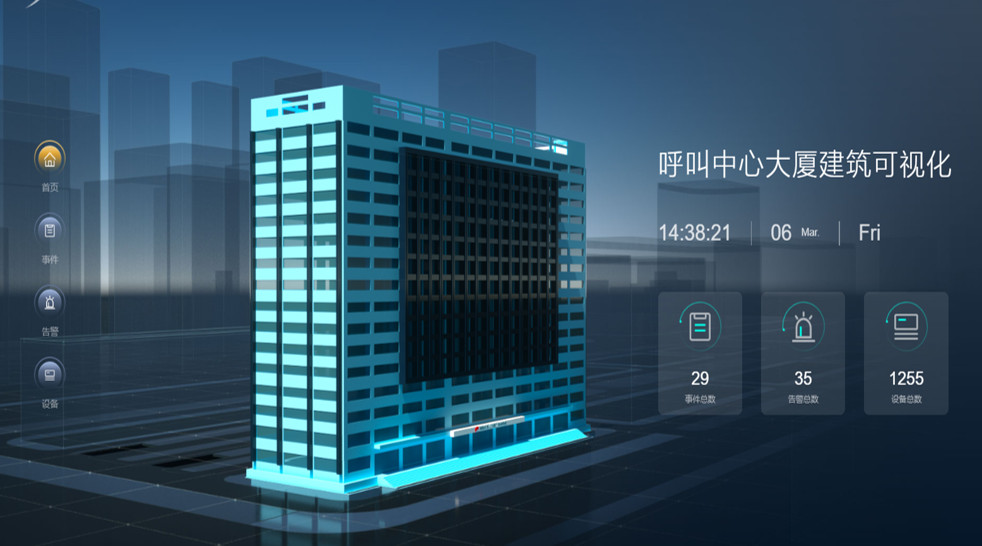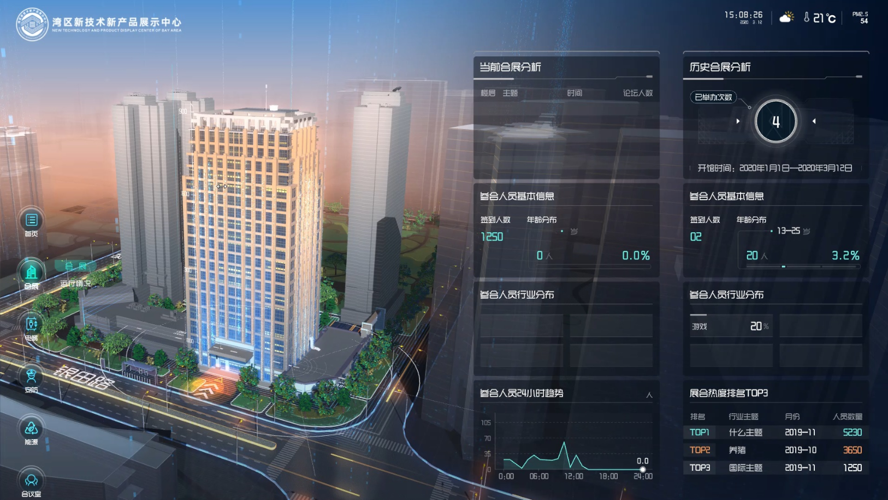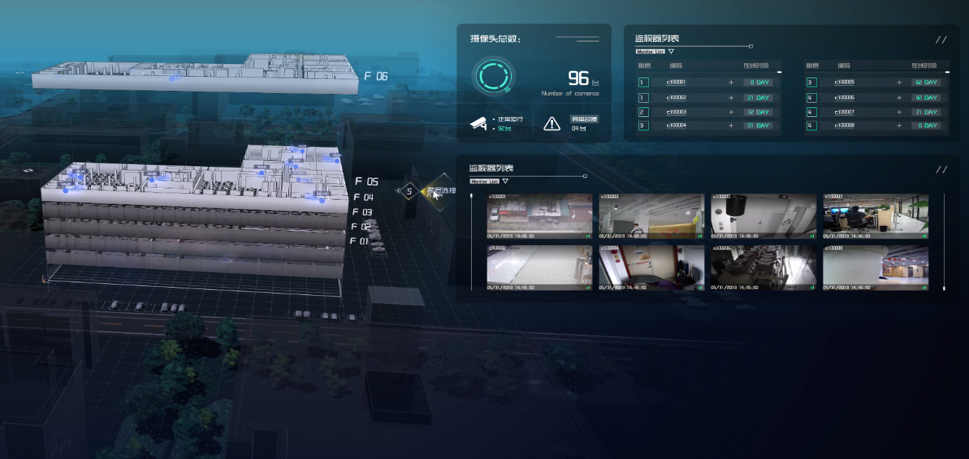 In the future, Tongzhou will continue to build benchmark cases and projects, while continuously improving the maturity of its own products and solutions, and at the same time connecting and uniting upstream and downstream partners to build an industrial chain; on the other hand, it will highlight smart parks/ The significance and practical benefits of building construction, thereby accelerating the construction and promotion of smart parks in the overall market.
Highlight 2 - Keynote speeches by big coffees
Smart communities are an important part of the construction of smart cities. There are currently 164,400 communities in China. With the further promotion of government policies such as "Internet +" and the continuous increase in disposable income, the market size of smart communities in my country will continue to grow. In 2019, the scale of my country's smart community market exceeded 500 billion yuan.
However, "what difficulties are easily encountered in the process of promoting smart park/community projects", "discussion on the business model of smart parks/communities", "technological selection of smart parks/communities", "what new types of wisdom and park applications" These issues require further communication and exploration by industry experts...
Mr. He Ansong, General Manager of Tongzhou Internet of Things Business Department and Director of Shenzhen Three-Network Integration Engineering Laboratory, will share the "Smart Park Digital Twin Bio-Linked Application Cloud Platform Construction" at the "IOTE 2020 Shenzhen Smart Park & ​​Community Innovation Application Summit Forum" " theme sharing, he talked about Tongzhou's development experience and path:
The "smart" construction of the park has not yet been truly intelligent. By building a unified IoT system in the park, combined with digital twin technology, the comprehensive perception and efficient visual management of the park's neural network can be realized. , operation, maintenance and other multi-dimensional perspectives to promote collaboratively, to open up equipment, network, data, business, management, decision-making and other links in use, to achieve multi-dimensional, multi-level, multi-role visual control, release the real Internet of Things. value and potential.
Explore the rapid construction of city-level, regional-level, building-level, and multi-level applications through equipment access, process coordination, scene linkage, emergency command, big data processing, AI intelligent prediction and other capabilities to provide visibility for park governance, convenient life, and industrial upgrading , Checkable, aggregated, and available campus digital twin bio-connected application cloud platform solutions.
Aspect 3 - The "Oscars" of the IoT industry
A few days ago, sponsored by China Internet of Things Industry Application Alliance and Shenzhen Internet of Things Industry Association, IOT Media hosted the 2019 "Internet of Things Star" selection event, which is known as the Oscar of the Internet of Things industry, and held an award ceremony in Shenzhen. As an annual selection event that has attracted much attention in the field of Internet of Things, the Star of the Internet of Things has been held for the 12th time. A total of nearly 400 outstanding companies in the entire IoT industry chain participated in the selection, and 800+ judges participated in the voting, from the aspects of corporate brand, innovative products, industry figures, systems and applications for the past year. The outstanding achievements of the industry are selected and commended, which has formed a wide range of influences in the Internet of Things industry.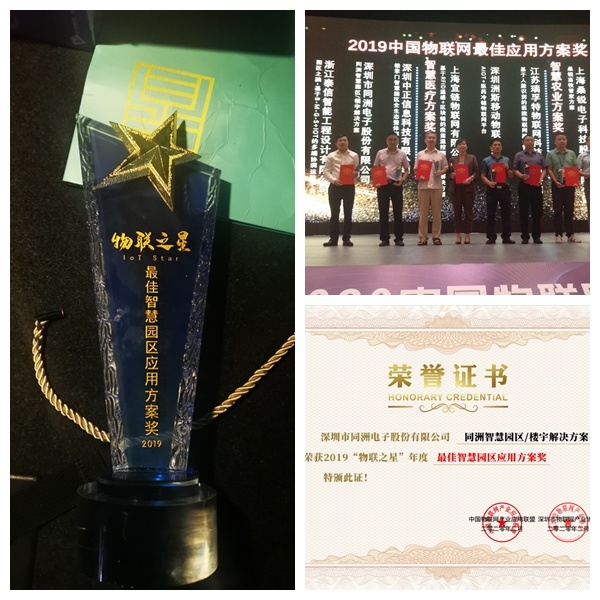 With the excellent performance of "Smart Park/Building Solutions", Tongzhou won the "Best Smart Park Application Solution Award". This is the second consecutive year that Tongzhou has won the "Internet of Things Star" annual award after winning the "2018 China Internet of Things Best Application Solution Award". This award fully affirms the leadership of Tongzhou in the field of IoT products and solutions. and industry influence.
Welcome to exchange guidance
For more
product technical information and application cases of Tongzhou Electronics, from
July 29th to July 31st at the IOTE2020 Shenzhen International Internet of Things Exhibition (Booth No.: 9D38)
,
welcome to visit and exchange!
Related news
undefined