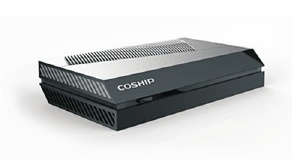 The main chip of N9201 product is up to 1GHz, the processing capacity is 2000DMIPS, and it fully complies with the DVB-C standard. It can integrate various mainstream CA systems such as Yongxin Tongfang, and support home network sharing, middleware, embedded browser and various two-way services. 2D graphics processing, rich multimedia applications.
Good News | Two consecutive years! Coship won the "Internet of Things Star" award!
---
After 4 months, after multiple rounds of selection links such as public voting and expert judges voting, the final list of winners of the 2019 IoT Star China IoT Industry Annual Selection was officially released!
After winning the "2018 China Internet of Things Best Application Solution Award" , Tongzhou once again won the "2019 China Internet of Things Best Smart Park Application Solution Award" !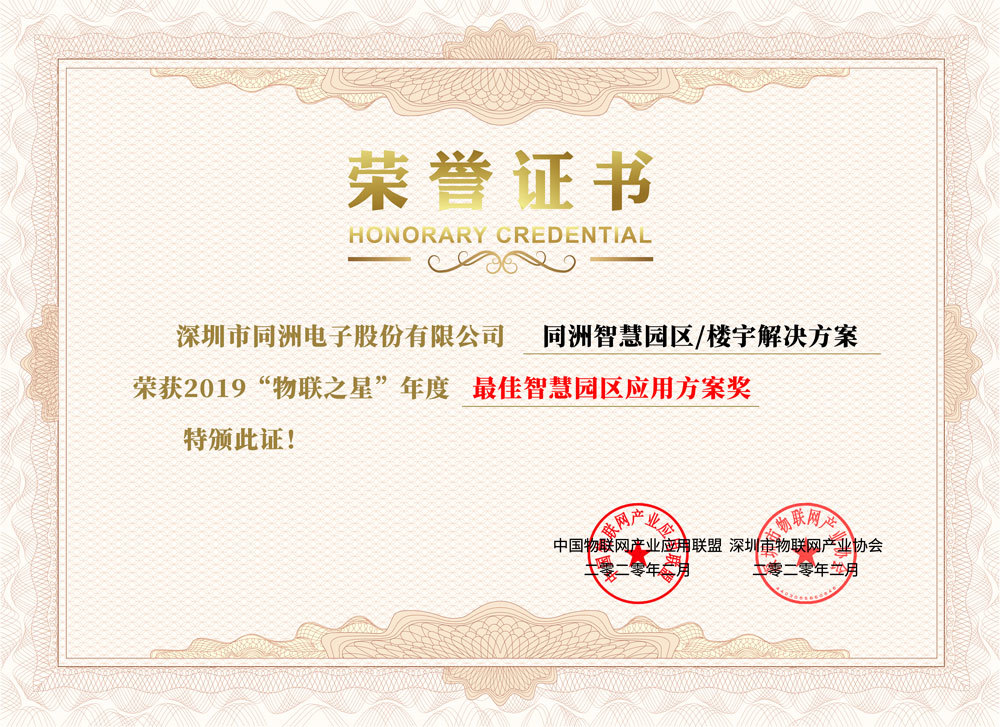 As an annual selection event that has attracted much attention in the field of Internet of Things, this is the 12th held by the Star of the Internet of Things. A total of nearly 400 outstanding companies in the entire IoT industry chain participated in the selection, and 800+ judges participated in the voting, from the aspects of corporate brand, innovative products, industry figures, systems and applications for the past year. The outstanding achievements of the industry are selected and commended, which has formed a wide range of influences in the Internet of Things industry.
In the past 2019, Tongzhou continued to actively expand its layout, continuously improve its core competitiveness, and further expand its multi-functional smart set-top boxes, smart routing, smart gateways, smart speakers, and network broadband around the strategic development idea of ​​"Smart Tongzhou, Connecting the Future". The research and development and promotion of products, digital front-end equipment, and DVB+IP+OTT next-generation business integration platform consolidate the innovation and market advantages of the business integration platform and smart home business. On this basis, Tongzhou actively deploys smart buildings, smart parks/buildings, urban IoT application cloud platforms, smart communities, smart cities and other emerging IoT fields and markets, and expands new growth space through resource integration and model innovation. Successfully built a smart industry ecosystem of "platform + channel + terminal + service". Comprehensively assist customers to upgrade to "intelligence" and "Internet of Things", and promote the development of global digital video and Internet of Things industries. At the same time, Tongzhou is also actively evaluating and exploring new applications of artificial intelligence, 8K, 5G and other new technologies in smart cities, parks, communities and other fields.
In 2019, Tongzhou has successively won awards such as Shenzhen Top 100 Software Enterprises, Shenzhen Top 20 Software Export Enterprises, Shenzhen Key Software Enterprises, Tencent Cloud IoT Excellent Partner, Alibaba Cloud IoT Top 10 Partner, and China's Top 50 IoT System Integrators. . This time, the "Tongzhou Smart Park/Building Solution" won the "IoT Star" China IoT Best Smart Park Application Solution Award, which is another strong affirmation for the development of Tongzhou in the past year.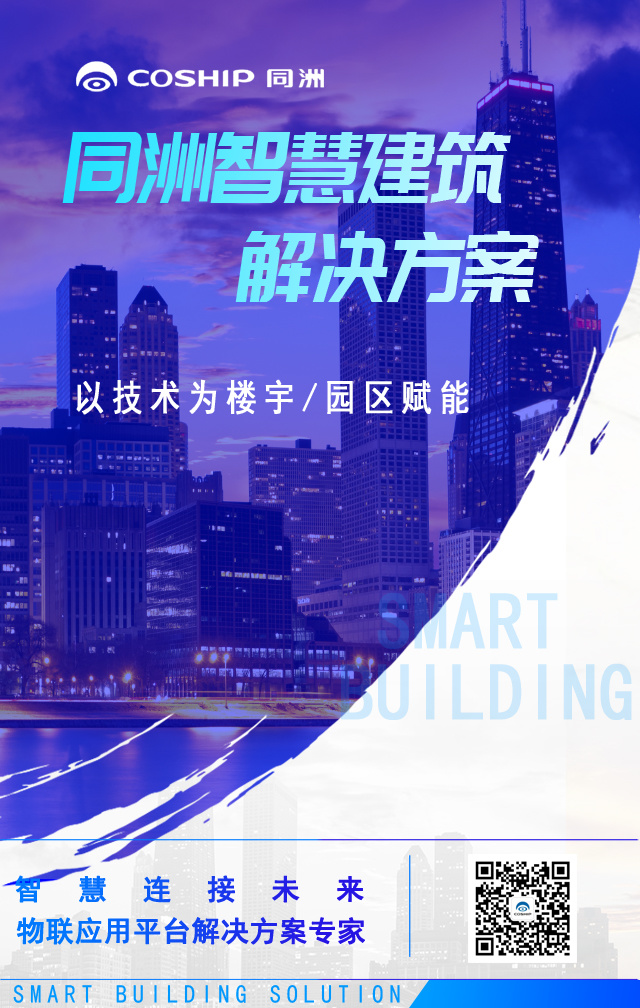 Tongzhou's smart building/park solution uses three-dimensional GIS, Internet of Things, big data, AI intelligence and other technologies to digitize, automate, intelligentize and visualize building equipment, information, personnel, processes, operations and other management and services. The system collects and analyzes all kinds of basic IoT data inside and outside the building, and presents it to managers in a comprehensive and visualized manner, thereby improving the overall intelligent management level of the building and creating a more "green, safe and efficient" building environment and management system.
Compared with the current similar products or technologies at home and abroad, the advantages of "Tongzhou Smart Park/Building Solution" are as follows:
1. More powerful 3D visualization platform - industry-leading dynamics algorithm; support for multiple real-time rendering modes; diverse data interaction scenarios;
2. Richer IoT applications - support various IoT access protocols such as 2G/3G/4G/NB/LoRa/ModBus/BACnet/Wi-Fi; IoT applications cover more than a dozen application systems in buildings/parks , including smart restaurants, smart lighting, smart elevators, smart security, smart computer rooms and other scenarios;
3. More effective video management - combined with 3D visualization and GIS map technology to achieve efficient video management; AI intelligent video such as face recognition, behavior monitoring, crowd gathering and other technologies to achieve intelligent security management in building parks;
4. More intelligent and rich cross-system linkage - provides rich cross-system linkage and flexible cross-system linkage engine; such as access control, visitor, parking, office cross-system linkage; environment, light control, air conditioning, fresh air, conference cross-system linkage ;Equipment alarms are linked with video, and combined with work orders to achieve full-process closed-loop management.
The "Star of the Internet of Things" is a comprehensive evaluation of the company's technology and product strength, industry influence, enterprise scale and development speed, future growth potential and other selection indicators, and then set up a model enterprise in the Internet of Things industry and enhance the Internet of Things. The overall innovation of the industry enables enterprises in the industry to develop faster and more healthily through motivation and learning.
At the same time, Tongzhou is also giving full play to its own advantages and the leading role of industry leaders through continuous R&D and innovation, expanding "wisdom +", and empowering the intelligent transformation and upgrading of traditional industries.
Related news
undefined