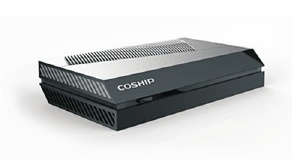 The main chip of N9201 product is up to 1GHz, the processing capacity is 2000DMIPS, and it fully complies with the DVB-C standard. It can integrate various mainstream CA systems such as Yongxin Tongfang, and support home network sharing, middleware, embedded browser and various two-way services. 2D graphics processing, rich multimedia applications.
Go, Coship IBC Exhibition allows you to keep up with the rhythm and enter the intelligent world
---
With the continuous evolution of intelligence
From smart home, smart community to smart city
We have created an empire of wisdom for you
Here, consumers are the darling of the times
Here, operators are at the helm of the blue ocean
The Netherlands IBC Exhibition, Tongzhou takes you into the intelligent world

The Netherlands IBC exhibition will be held in Amsterdam RAI International Exhibition Center from September 14th to 18th. IBC is an authoritative and large-scale professional exhibition of radio and television equipment in Europe and the world.
Tongzhou believes that in the wave of intelligence, a system that covers life applications, adds value to operations, and evolves solutions is a necessity in this era. At the IBC exhibition, Tongzhou will demonstrate how to open up new market blue oceans for operators and bring a new way of life to end consumers.
Xiaozhou Smart Voice Manager
[It is not an ordinary smart speaker]

It is an application, a consumption upgrade, and a new business model.
From the application point of view, Xiaozhou smart speakers revolutionized the life of "remote control", allowing the behavior of "remote control" to return to "natural" from "learning". You can control the life of the whole house by opening your mouth whenever you want. It is an extremely simple tool.
The purpose of consumption upgrade is to experience a better life. The beauty that Xiaozhou smart speakers can provide lies in the convenient, reliable, safe and intelligent whole-house smart home control. Wake up with a "good morning" in the morning, automatically brighten the indoor lights, and broadcast information such as weather and road conditions. Saying "good night" before going to sleep will automatically turn off all home appliances and turn on the protection mode to ensure home safety.
Xiaozhou smart speakers are built as a hub of a home network. Through the interactive connection of the Internet of Things, the technology matching and user experience are perfectly integrated to provide thousands of households with a reliable smart network.
For radio and television operators, Xiaozhou smart speakers have brought a new business model. The unique TV intelligent control function connects more applications and services with TV, and continuously expands the service boundaries of radio and television operators. It becomes an entrance, and this entrance turns TV into an excellent window for realization and use, opening a door to a new blue ocean for radio and television operators.
【Open a new era of IoT collaboration】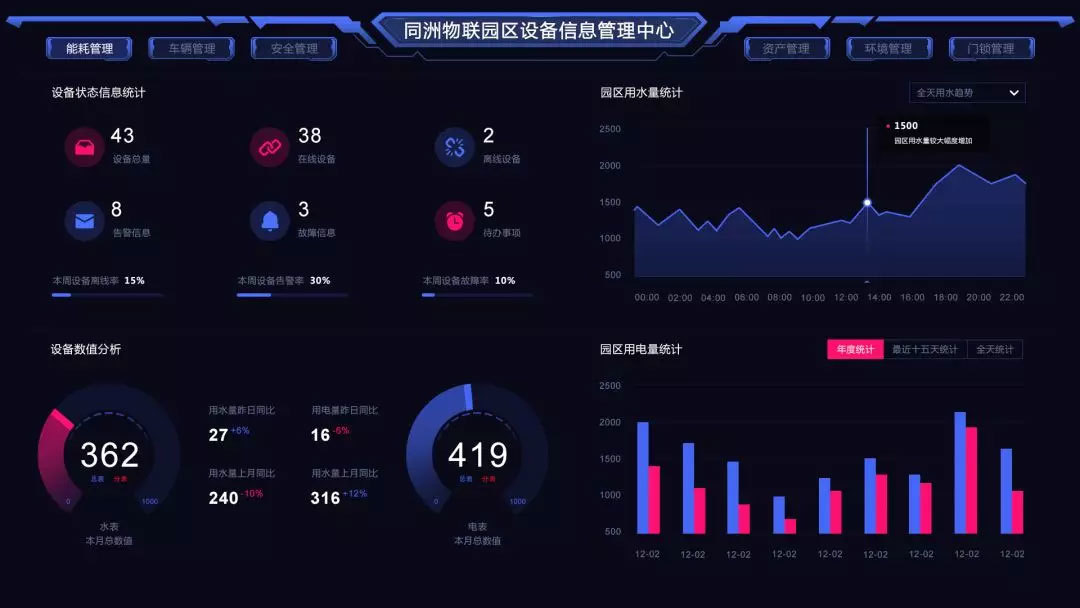 CoNET has
opened up a new era of IoT collaboration.
It is connected to various mainstream IoT platforms and can easily connect various IoT devices, gateways and networks; it has a unified management platform, comprehensive security mechanisms and flexible deployment methods. These features make CoNET like an entrance to a small program. Under this entrance, new business magic boxes can be opened quickly, customized and on-demand for various customers, providing a broad application platform and smooth evolution of intelligent services.
From demand to technology matching to solution integration, in CoNET, we double-connect cloud capabilities and experience assurance to create new value for customers, which is also a typical feature of the new business model we are promoting.
【Comprehensive AI to help you retain users】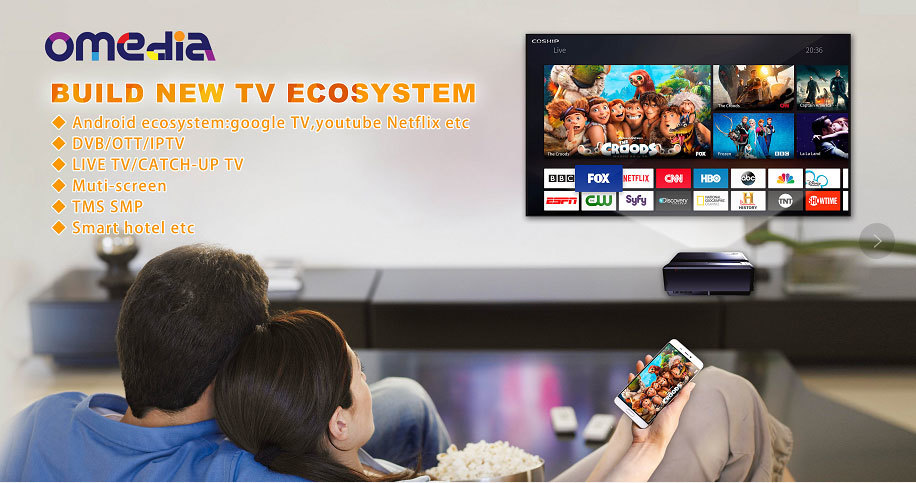 The new generation of OMedia smart platform is launching a comprehensive AI learning function, focusing on the latest progress of all-media aggregation, ubiquitous network, and intelligent communication of radio and television technology. It supports the needs of operating DVB VOD, IPTV and OTT services simultaneously on one platform, supports the access of all terminals such as traditional middleware set-top boxes, smart set-top boxes, mobile phones, PADs and PCs, and supports the traditional HFC network, IP intranet, Internet, etc. Network business integration operation.
All-round improvements have been made in terms of business, platform and system capabilities, aiming to provide a solid guarantee for operators' business upgrade and transformation, help operators optimize the operation of existing video services, and improve user experience.
It also has a number of special services such as Magic UI, Super EPG, Big Data, and Intelligent Operation and Maintenance. It is the only smart full-service solution in the industry that supports both traditional video services and smart city, smart home, smart community and other customer inbound services. Standardized open platform for operation, management, operation and maintenance, scalability, high reliability and high availability.
More smart products - see broader business prospects
【Tongzhou, bring you more expectations】

In this IBC exhibition, Tongzhou also brought smart products such as natural light TV, Android TV, and OMedia platform . Bringing more predictable business prospects to radio and television operators, constantly crossing the industry rift and impacting business success. From September 14th to 18th, we look forward to more exciting things to bring you!
Related news
undefined