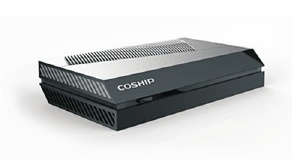 The main chip of N9201 product is up to 1GHz, the processing capacity is 2000DMIPS, and it fully complies with the DVB-C standard. It can integrate various mainstream CA systems such as Yongxin Tongfang, and support home network sharing, middleware, embedded browser and various two-way services. 2D graphics processing, rich multimedia applications.
New Idiom Interpretation Tongzhou Electronics BCA Singapore 2018 Five Highlights
---

BCA (BroadcastAsia) was held at Suntec Convention and Exhibition Center from June 26th to 28th, 2018. It is the largest and most comprehensive radio and television exhibition in Asia, providing professional audio, film, digital A sharing platform for multimedia and broadcast video technology, leading the innovation trend in the digital age.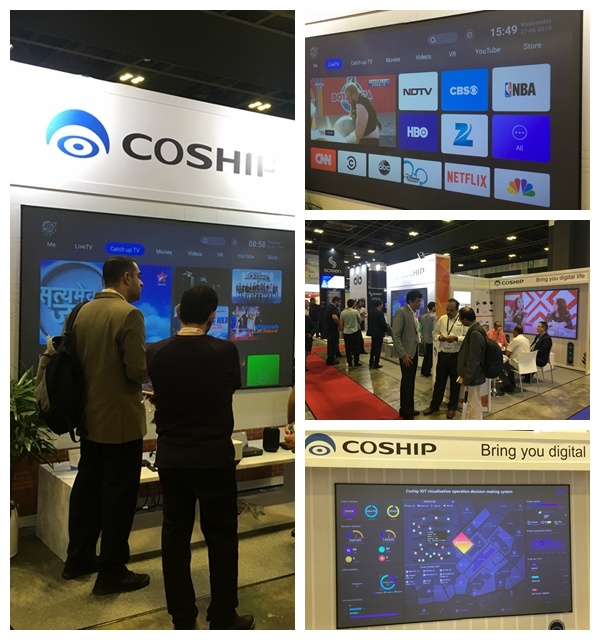 As an excellent global video service provider
This time, I will carry the latest products and solutions launched in 2018
Bringing new experiences to attendees from all over the world
Today we inject new connotation interpretation into 5 idioms
Help everyone easily grasp
5 highlights of Tongzhou at BCA Singapore
Aspect 1: A must-have HD projection TV during the World Cup
Tongzhou Natural Light TV brings a new technical choice to the traditional laser light source-based projection TV market.
HLD+3LCD imaging technology , compared with laser equipped with DLP imaging in color gamut, has a wider display range and more vivid and true colors. It has the best advantage in the problems of stable performance and fading. The service life of the HLD light source used is normally more than 10 years, and the later maintenance cost is very low.
Ultra short throw throw ratio . As an ultra-short-focus product, the projection ratio of natural light TV is only 0.29:1, which means that as long as the rear end of the fuselage is 28cm away from the wall, it can project a large screen of 100 inches.
Standard anti-light screen + surround sound , home theater-like immersive visual enjoyment. The special optical structure of the anti-light curtain can effectively absorb up to 93% of the ambient light and restore the true projected color.
Aspect 2: The future of smart home - Xiaozhou smart speaker
Build a smart home distributed interactive entrance matrix through Xiaozhou smart speakers, and enjoy the most humanized smart life.
As a new generation of voice interactive hardware terminal products of Tongzhou, Xiaozhou smart speakers bring users a smart life experience with "hearing far, understanding, and super-intelligence".
Hear far , ring-shaped 6+1 microphone array, 5 meters far-field pickup distance, accurate not to miss every wake-up interaction;
Comprehensible , powerful cloud database, accurate presentation of music, reading, information search, etc.;
Super smart , based on the Internet of Things technology, realize the intelligent home control of the whole house;
Aspect 3: The Enabler of the Internet of Things - CoNET Internet of Things Solutions
CoNET provides one-stop services from products to application scenarios for all walks of life.
CoNET is a full-service end-to-end solution covering equipment, data, applications, linkage and dispatching command; supports current mainstream IoT protocols, such as NB-IOT, LORA, ZIGBEE, GPRS, WIFI; The solutions for scenarios such as buildings, communities, parks, environmental protection, reservoirs, and blocks integrate nearly 100 types of equipment, including smart water meters, manhole covers, smoke detectors, and geomagnetism.
Featured businesses include : cockpit management, video linkage, business inspection, 3D visualization, big data platform support and diversified reports, etc.
Aspect 4: Comprehensive AI - OpenCloud8.0 Full-Service Integration Platform
The eighth-generation full-service integration platform of OpenCloud8.0 has full-media, full-service, full-network, and full-terminal operation capabilities.
The OpenCloud8.0 full-service integration platform leads the intelligent transformation of radio and television. Comprehensive AI and four major features help radio and television to retain users.
Self-learning, think what you think; intelligent voice, unbounded control; behavior analysis, business decision support; user retention, customer retention.
The main businesses include : magic UI, big data, video streaming, intelligent operation and maintenance, CDN, intelligent recommendation, point system, super EPG, interactive live broadcast, etc.
Aspect 5: Smart set-top box series
A variety of featured products meet market and user needs: true 4K , full coverage, security design, product scalability, network sharing, etc.
learn new idioms
Learn about Tongzhou Electronics
More new products/new solutions
Follow us
The latest news of Tongzhou
Freshly delivered for you!
Related news
undefined