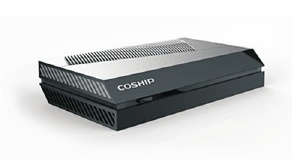 The main chip of N9201 product is up to 1GHz, the processing capacity is 2000DMIPS, and it fully complies with the DVB-C standard. It can integrate various mainstream CA systems such as Yongxin Tongfang, and support home network sharing, middleware, embedded browser and various two-way services. 2D graphics processing, rich multimedia applications.
Coship Changsha talks about Taoism and promotes the smart upgrade of the living room
---
On November 9th , Coship Electronics appeared at the 14th Changsha Luandao Summit
The rise of the living room economy
Coship promotes smart upgrade of living room
On November 9 , 2017 , the 14th Daoism Summit was held at the Saint-Tropez Hotel in Hunan. With the theme of "New TV, New Entertainment, New Media, New Ecology", this conference on Taoism brought together operators, communication operators and upstream and downstream manufacturers in the industry chain to form an observation and exchange meeting of over a thousand elites.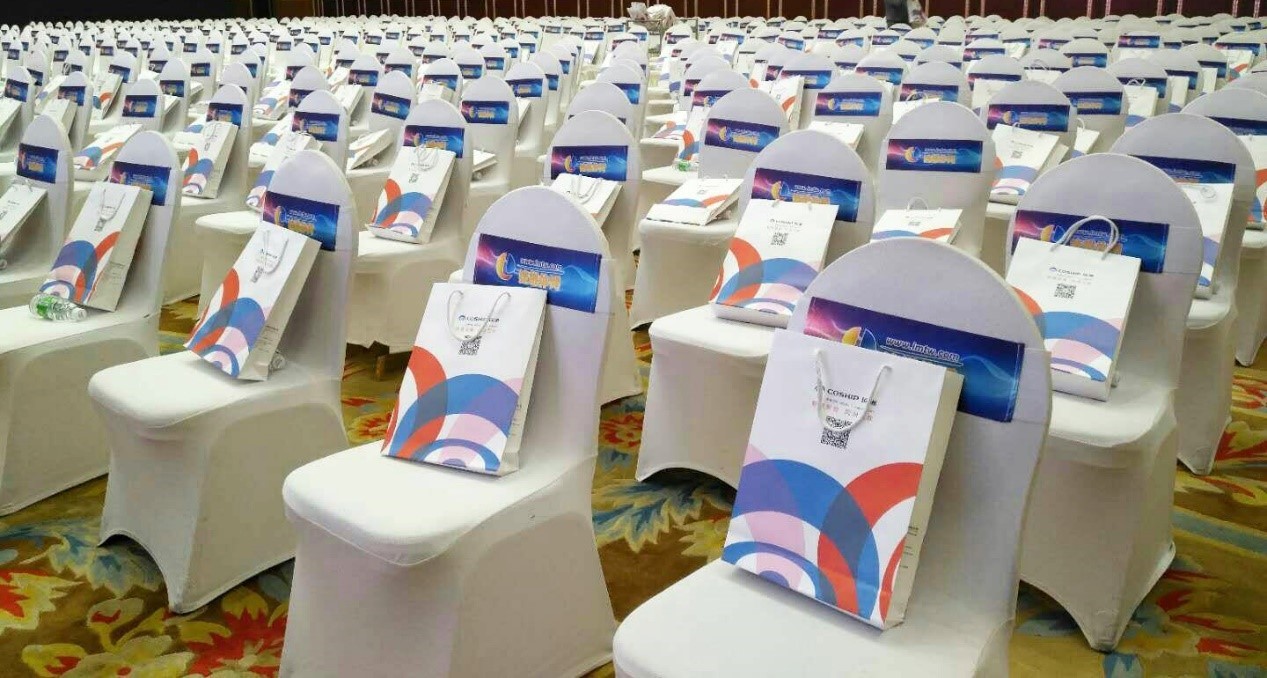 At this year's Dao Summit, Coship Electronics participated in the smart home ecological exhibition area, focusing on displaying smart set-top boxes integrating DVB , IPTV , OTT and other home viewing solutions, as well as smart gateways centered on smart set-top boxes and home interconnection services under smart networking , to build a home intelligent ecological construction solution centered on the living room. In many ways, it shows the strong strength of Coship Electronics in promoting the smart upgrade of the home living room.
Recently, the " 2017-2021 China Living Room Economy In-depth Research and Investment Prospect Forecast Report" released by China Investment Consulting pointed out that the living room economy has surfaced. In 2015 , the economic scale of the living room was 102 billion yuan. In 2016 , it increased by 25.9% to 140 billion yuan. In 2017 , the market will explode . , and the gradual recognition of advertisers, the scale of China's living room economic market will reach 230 billion yuan. Facing the rise of the living room economy, Coship leverages its years of experience in radio and television to launch a number of solutions and products for operators and ordinary home users in a timely manner, which solves the market pain points in one fell swoop and is well received by the market!
One platform, many solutions, N projects
Coship Open Cloud7.0 smart full-service platform
The rise and prosperity of the living room economy requires the support of stable and reliable operation solutions. Coship Electronics has launched a new and upgraded version 7.0 of the smart full-service platform , integrating seven major features. Including business integration - a set of systems that can operate DVB , IP video and OTT services at the same time, meet the multi-dimensional business operation needs of operators, and save equipment operation and maintenance costs. Application collection and capability opening - The application store brings together nearly 3,000 applications, covering games, entertainment, life, finance, etc., providing a rich selection of applications. At the same time, it opens platform capabilities to third-party businesses, realizes business cloud platform operations, provides more personalized and customized services for home users, and promotes the consumption experience and upgrade of new home interconnection services centered on the living room.
How to achieve personalized and customized viewing services for families? The big data platform system of Coship Smart Full Service Platform realizes intelligent operation for operators. From real-time transmission monitoring of operation and maintenance data, rapid fault location, ensuring stable business operation and good viewing experience for users; to providing operational big data reports, intelligently analyzing business operations, covering online numbers, duration, regional distribution, on-demand and viewing rankings, terminals Distribution, etc., integrate the personalization of the magic UI home user roles, and formulate accurate broadcast plans; third, the big data of media resources. According to users' viewing habits and intelligent analysis, it is recommended to search for related programs, advertisements or products and services, and realize the personalization and customization of users' viewing with intelligent services, and increase user stickiness.
Coship Open Cloud7.0 intelligent full-service platform integrates efficient and accurate operation and maintenance of operators and optimization and improvement of user experience, which is the best choice for the back-end support solution of the living room economy.
Living room center, building a smart home ecosystem
Coship Natural Light TV
At present, the idea of ​​smart home business is basically from the perspective of home appliances, which is manifested by the realization of remote intelligent control of home appliances. However, after entities in different fields have begun to seize the smart home market, in the face of more and more " smart home appliances " in the home , users often do not feel that life has become "smart " , but instead, products are in their own way, a mess ...
Coship Natural Light TV takes the living room as the entry point, and integrates smart set-top boxes and home gateways in function, and evolves TVs from "media content services" to "home information stewards", breaking the political predicament of smart home appliances and building a smart home ecological environment.
The natural light TV has a built-in 4K set-top box, which can accept 4K cable digital TV signals and provide users with first-class visual enjoyment. Through the network access of radio and television users, it can quickly occupy the resources of existing household viewing users. At the same time, based on home viewing users, the home smart gateway function is implanted to connect various smart home appliances, so as to effectively build a home smart ecological environment, and continue to deeply explore the economic production capacity of the home living room.
Discuss the Tao with the same continent, build a dream for the future
Wisdom creates infinite possibilities
In this summit, the related functions of Coship Smart Full Service Platform were also exhibited, such as magic UI , voice control, security monitoring functions, intelligent integrated TV, set-top box products and so on. Let users experience the excellent performance of Coship's solutions and products at close range. Build a dream with Coship and create infinite possibilities with wisdom.
Related news
undefined