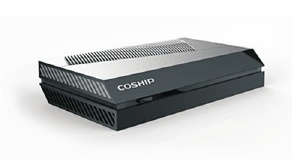 The main chip of N9201 product is up to 1GHz, the processing capacity is 2000DMIPS, and it fully complies with the DVB-C standard. It can integrate various mainstream CA systems such as Yongxin Tongfang, and support home network sharing, middleware, embedded browser and various two-way services. 2D graphics processing, rich multimedia applications.
Coship Electronics swept the SCAT exhibition in India and deeply cultivated the South Asian market
---

SCAT INDIA 2017-India Cable TV and Satellite Communication Exhibition was grandly launched on October 12, 2017. As the largest satellite and cable TV industry exhibition in India and even South Asia, professionals from 17 countries and regions including the United States, Canada, the United Kingdom, and Italy gathered in Mumbai, hoping to find business opportunities. Tongzhou Electronics also appeared at the E6 booth with its flagship products, presenting a rich product line for customers in India, attracting many customers to consult and cooperate, and continue to deepen the South Asian market.

As the third largest cable TV market in the world, the Indian broadcasting industry is in a period of rapid development. Indian cities are mainly cable TV users, followed by broadband users; other areas are mainly received directly through satellite receiving antennas. In this exhibition, based on the characteristics of the Indian market, Tongzhou Electronics divided the overall market into several sub-target markets, and displayed corresponding products for promotion. For the vast majority of cable TV users in India, H.264 HD/SD STB SERIES set-top boxes are the main products, which are economical and durable. Under the wave of digitalization, OTT+CABLE and IPTV HD STB SERIES products are displayed for the Indian market. Among them, OTT+CABLE not only meets the needs of users to access ordinary cable TV, but also provides Internet TV access, providing users with multiple choices of compatibility, and is more competitive in the market. It also exhibited Tongzhou Electronics' leading set-top box solutions. technology.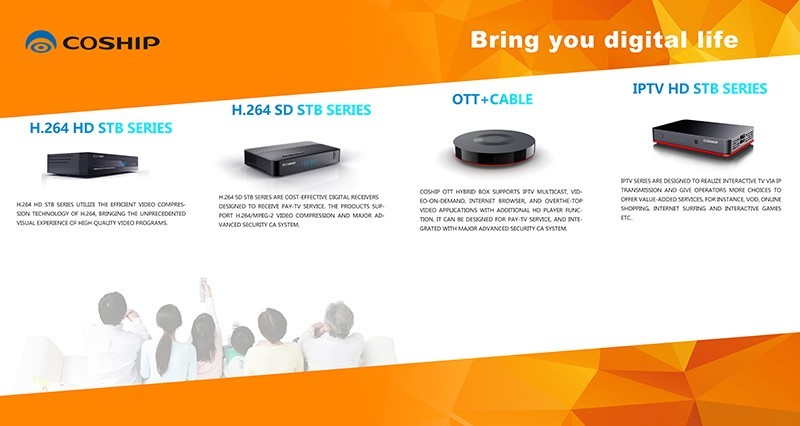 Tongzhou Electronics series set-top box products have obtained the CA system provider certification, which can provide Indian radio and television operators with an excellent comprehensive solution and the best cost-effectiveness, increase revenue, and are an ideal choice for digital deployment of Indian radio and television operators. There are more than 80 million viewers in India. For operators, Tongzhou products can provide a safe, stable and cost-effective platform. For consumers in India, consumers in India can also get a high-quality digital TV viewing experience.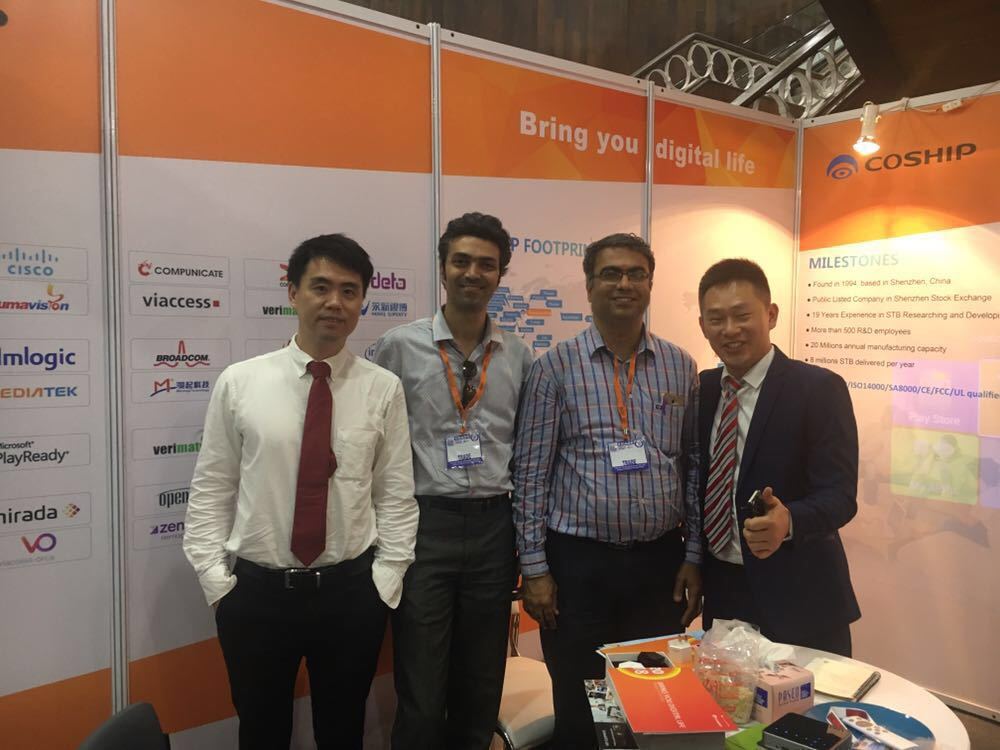 Tongzhou will, as always, continue to create the best experience and value for operator customers around the world and the vast number of viewers.
Related news
undefined