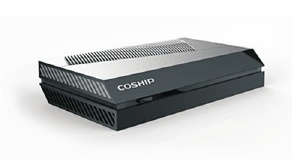 The main chip of N9201 product is up to 1GHz, the processing capacity is 2000DMIPS, and it fully complies with the DVB-C standard. It can integrate various mainstream CA systems such as Yongxin Tongfang, and support home network sharing, middleware, embedded browser and various two-way services. 2D graphics processing, rich multimedia applications.
Coship Electronics made a strong landing at SCAT 2017 in India, and sang a feast of radio and television gluttony
---

India, a neighbor of China, is not only a regional power, but also one of the fastest growing countries in the world today, with the second largest population after China. The combination of a large population and rapid development has made India a market pursued by many businesses around the world.
For the radio and television industry, India , the third largest cable TV market in the world, has more cable TV users than the whole of Europe! India's population and development have created the continuous expansion of the Indian radio and television market; similar to the Chinese market, Indian cities are mainly cable TV users, followed by broadband users; other areas mainly receive direct reception through satellite receiving antennas. In India, wireless reception is free, and there are charges for cable, broadband, and satellite reception. The current Indian radio and television industry, similar to China in the 1990s, is in a period of rapid development, which also makes India the most important market in Southeast Asia.
On October 12-14 , 2017 , Tongzhou Electronics will bring a variety of terminal products, software and hardware solutions to India SCAT 2017 (Indian Cable and Satellite Communication Exhibition), so stay tuned!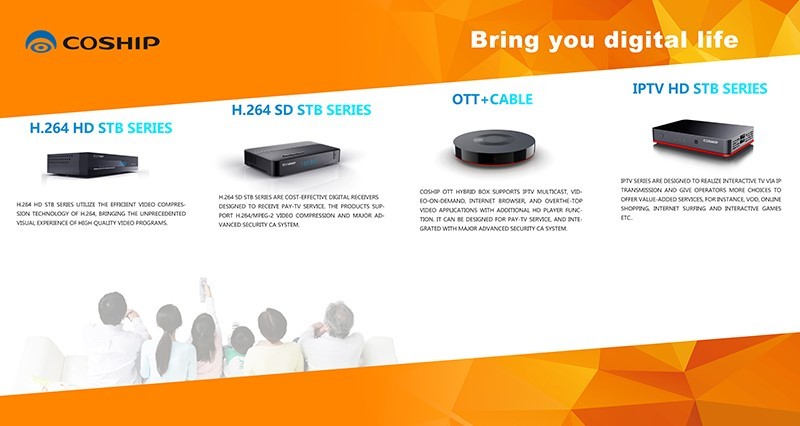 The following e-tickets can be printed for admission
Tongzhou Electronics is waiting for you at booth E6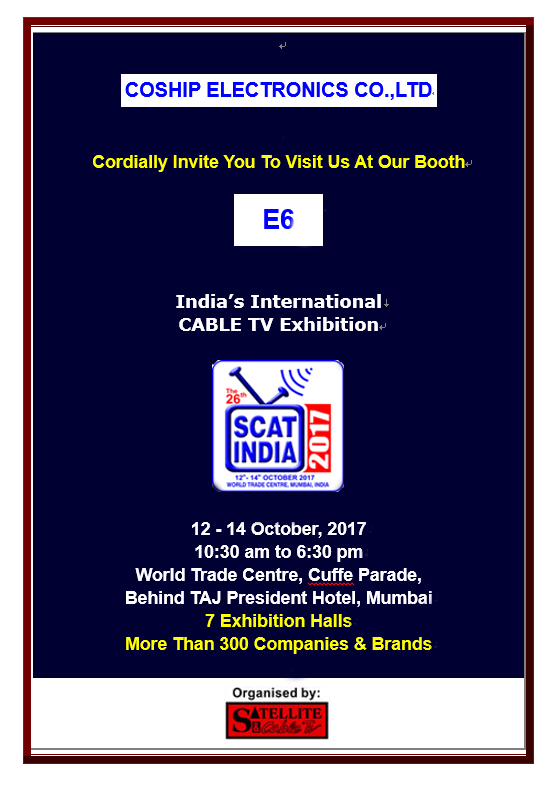 Related news
undefined