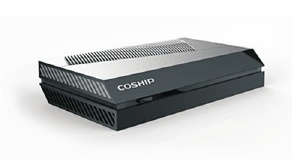 The main chip of N9201 product is up to 1GHz, the processing capacity is 2000DMIPS, and it fully complies with the DVB-C standard. It can integrate various mainstream CA systems such as Yongxin Tongfang, and support home network sharing, middleware, embedded browser and various two-way services. 2D graphics processing, rich multimedia applications.
Coship Electronics shines at IBC2018 and leads the new ecology of smart home
---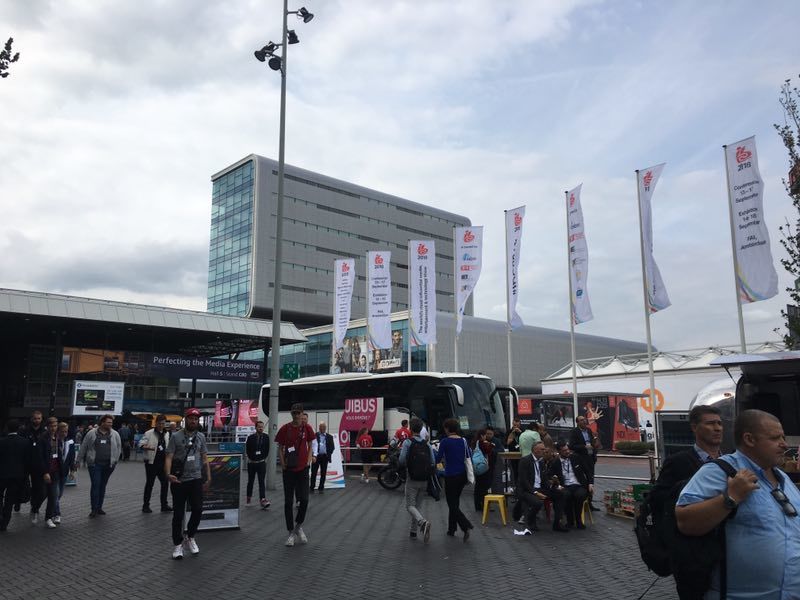 Global deployment
Tongzhou continues to expand overseas markets
Has formed a full solution covering the entire industrial chain of the radio and television industry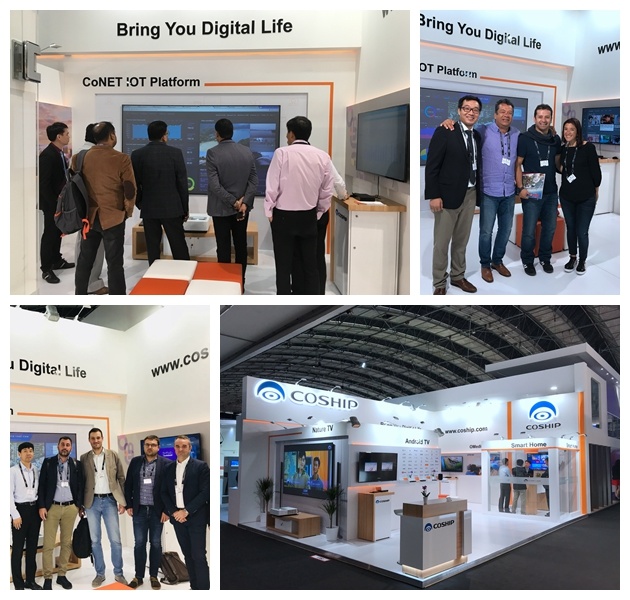 >
On September 18th, the largest and most influential Dutch radio and television equipment exhibition (IBC) 2018 in the European radio and television industry came to a close at the RAI conference center in Amsterdam, the Netherlands. The exhibition is the most authoritative and large-scale professional exhibition of radio and television equipment in the Netherlands and the entire European region. It has been successfully held for 50 sessions so far. As a leading brand in the domestic video industry, Tongzhou Electronics has traveled thousands of miles to present the most cutting-edge smart home products and solutions to the European people.
Tongzhou Electronics has been intensively working in the video industry for more than 20 years, upholding the belief of growing together with customers and win-win with partners, and has formed a good reputation and brand image in the industry. The independent research and development of the industry-leading intelligent integrated set-top box series products, natural light TV, smart home software and hardware suites, and smart Internet of Things upgrades in traditional industries have been recognized by multi-national operator customers.
Among them, smart set-top boxes continue to lead the industry. As the most mature product line of Tongzhou Electronics, the various smart set-top boxes exhibited this time integrate the latest smart video services of Tongzhou, such as: precise recommendation, intelligent advertisement, voice search and control, etc., which can provide users with rich applications , which is conducive to the development of operators' value-added services. Together with Tongzhou OMedia smart platform, we will build a new ecosystem by integrating new services, greatly improving user experience and increasing user stickiness, which can bring huge benefits to operators.
In 2018, the global home broadband and video business continued to develop rapidly, and rich content and artificial intelligence centered on voice interaction became more and more strategic in the video business. More and more operators have taken voice portal and content operation as their main means of developing smart video services.
The Xiaozhou smart speaker launched by Tongzhou Electronics provides operators with a good choice. Xiaozhou smart speakers use natural speech language as a tool to open up new ways of broadcasting and television services, create value fields for smart homes, and change people's behavior and consumption patterns for home entertainment. The equipped far-field voice search engine has changed the interaction mode of traditional video services. All services based on family needs and entertainment only need one voice: Xiaozhou Xiaozhou - can be easily woken up. Xiaozhou smart speakers provide thousands of households with a reliable smart network.
Natural light TV is also one of the highlights of this IBC. At the moment when smart home is increasingly widely accepted and applied, the role of TV can no longer be just a video window or a high-end toy, but should become an important member of the smart home ecological chain, give full play to the utility of TV, and become a Viewable, usable, controllable smart hardware.
Under the conditions of hardware advantages such as high brightness, high cost performance, and environmental protection, natural light TV integrates smart set-top boxes and network management functions, and is deeply involved in the home IoT. It can be combined with hardware products such as Xiaozhou smart speakers and CoNET IoT platform. A TV that truly leads consumers' smart living in the living room.
The CoNET IoT platform was also exhibited in this exhibition, which showed that Co-Chow has formed a complete solution covering the entire industrial chain of the radio and television industry, and at the same time extended to all walks of life to jointly build a smart IoT network.
CoNET has opened a new era of IoT collaboration. It can easily connect various IoT devices, gateways and networks; it has a unified management platform, comprehensive security mechanisms and flexible deployment methods. These features make CoNET like an entrance to a small program. Under this entrance, new business magic boxes can be opened quickly, customized and on-demand for various customers, providing a broad application platform and smooth evolution of intelligent services.
Tongzhou Electronics has participated in the Netherlands IBC exhibition for many years, and IBC has already become one of the important platforms for Tongzhou to release its global strategic deployment.
In recent years, Tongzhou has continued to expand overseas markets, and is further cultivating overseas markets with solutions that better meet customer needs and better after-sales service, and the future can be expected.
Related news
undefined