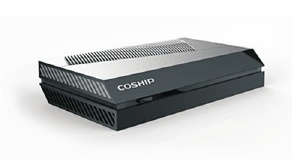 The main chip of N9201 product is up to 1GHz, the processing capacity is 2000DMIPS, and it fully complies with the DVB-C standard. It can integrate various mainstream CA systems such as Yongxin Tongfang, and support home network sharing, middleware, embedded browser and various two-way services. 2D graphics processing, rich multimedia applications.
Coship Electronics has been promoted to China Mobile OneNET Partner Program (OCP) and awarded by China Mobile OneNET (OCP) certified enterprise
---
Co-sponsored by the Ministry of Industry and Information Technology, the Ministry of Science and Technology, and the People's Government of Jiangsu Province, and jointly organized by the Economic and Information Commission of Jiangsu Province, the Department of Science and Technology of Jiangsu Province, and the People's Government of Wuxi City The theme of the 2018 World Internet of Things Expo was held in Wuxi, Jiangsu from September 15th to 18th . On September 15th , China Mobile held the OneNET ( OCP ) Certified Enterprise Award Ceremony for the "Heroes' Journey" . Shenzhen Tongzhou Electronics Co., Ltd. was awarded the license by China Mobile and was promoted to OneNET Certified ( OCP ) Partner.
On June 29, 2017, China Mobile initiated the establishment of the China Mobile Internet of Things Alliance, which is committed to promoting the development of the Internet of Things-related industries, focusing on cutting-edge technologies, products and solutions, public service platforms, and professional operation services related to the Internet of Things industry chain. Organization of technology research and development, application implementation, industrialization, etc. The OneNET Partner Program came into being. The OCP Certified Partner Program was established under the work framework of the CMIOTA-Open Platform Executive Committee in accordance with China Mobile Group's "Partner Management Measures", aiming to introduce high-quality partners and jointly build platform standards. , promote the cooperation of the association, accelerate the construction of the OneNET platform ecological network, and provide customers with a full range of value services. At present, OCP has 6 types of partners, including: SAAS software partners, solution partners, hardware terminal partners, dual-creation ecological partners, international operation partners, and channel distribution partners. OCP partners are divided into registration level, certification level, and strategic level.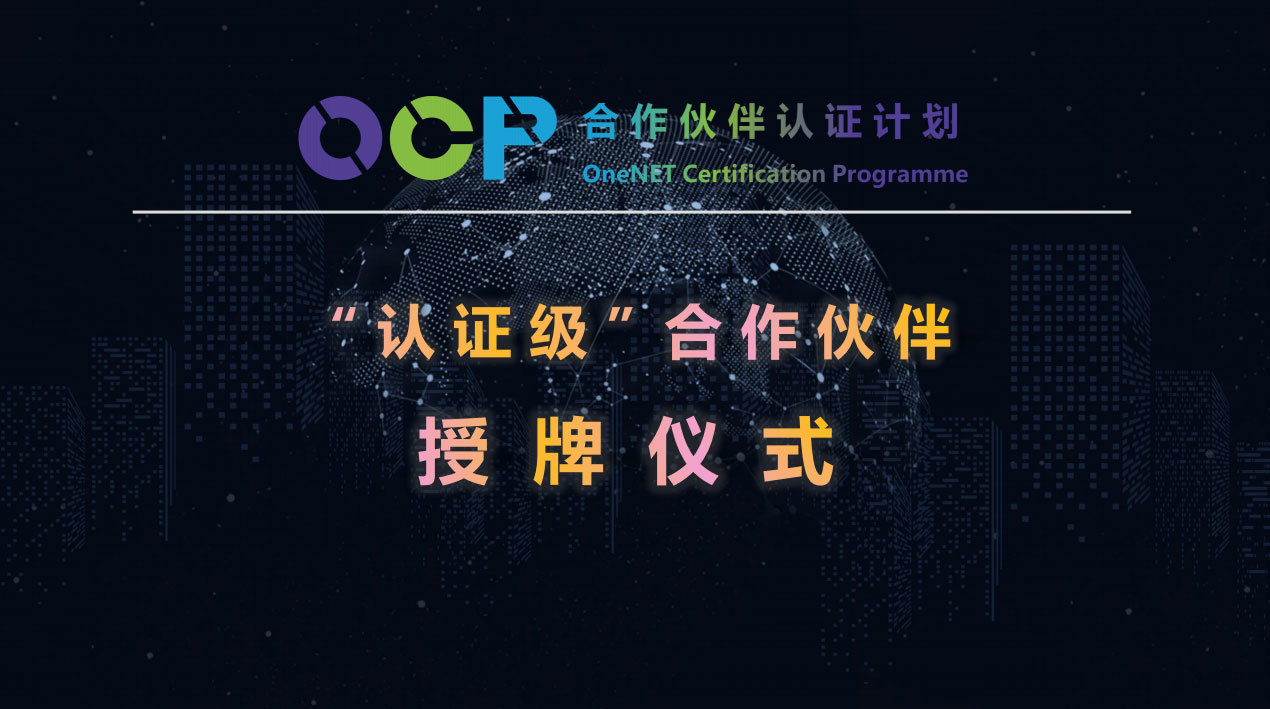 Tongzhou Electronics was invited to attend the awarding ceremony, and Huang Yuanlin, deputy general manager of Tongzhou Electronics Smart Platform Division, participated in the awarding ceremony and exchanged views. The person in charge of China Mobile OneNET introduced the Certified Partner (OCP) program and said that after joining the "OneNET Certified Partner (OCP) Program" led by China Mobile, enterprises will form partners in the Internet of Things (IoT) business field , make use of the resource advantages in their respective fields, and cooperate to establish an IoT business ecosystem.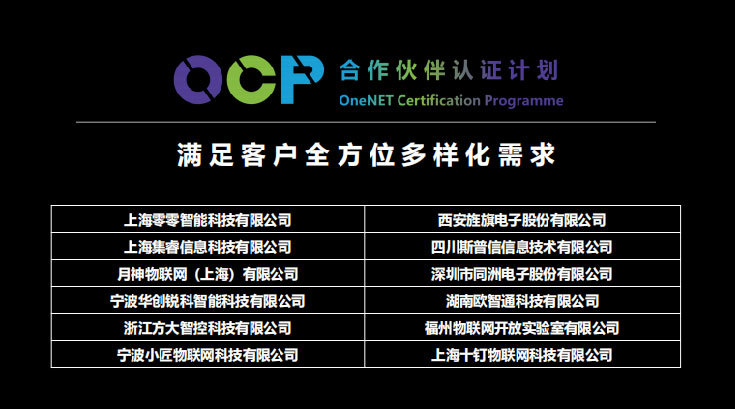 Tongzhou Electronics and China Mobile will conduct in-depth cooperation in end-to-end IoT software, cloud platform, big data AI services, full-process business collaboration, scenario-based intelligent linkage, and standard formulation in the IoT field.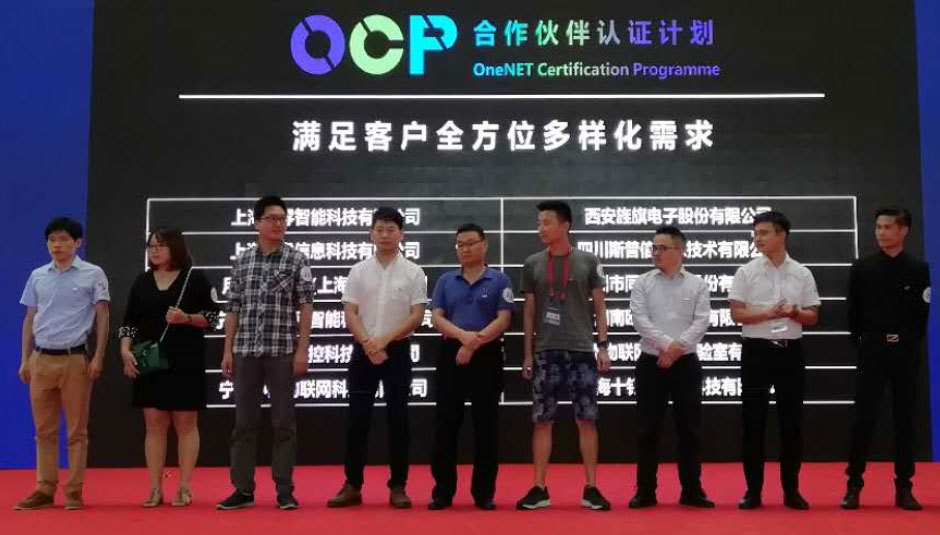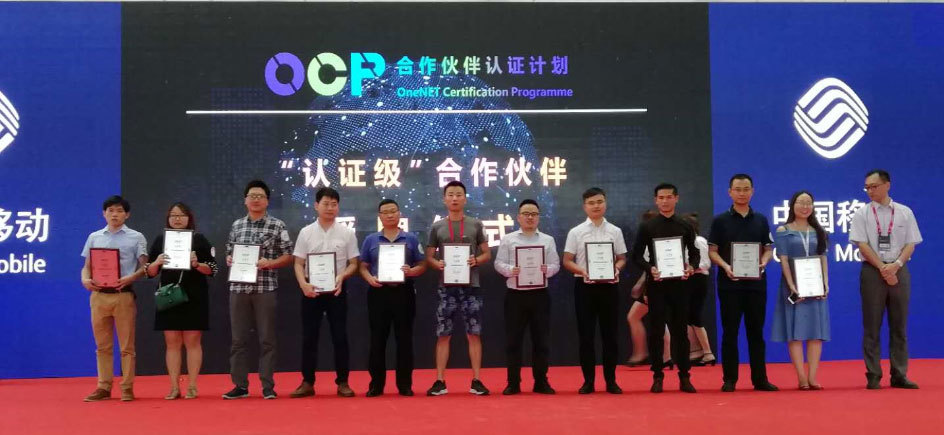 Shenzhen Tongzhou Electronics Co., Ltd. is a new challenger in the Internet of Things industry. Relying on Tongzhou's strong R&D strength and accumulation of platform application development, Tongzhou Electronics' IoT solutions have been greatly recognized by the industry. Alliance Gold Partner, China Mobile IoT Alliance Certified Partner, ZTE Cara Alliance Member, Shenzhen IoT Association Alliance Member.
After years of development, the company's products and services have been continuously recognized by domestic and foreign markets. Among them, 15 domestic provincial operators have adopted the company's smart cloud platform, covering more than 200 million household users, and a total of 60 million digital terminals have been shipped in China. , International cumulative shipments of 80 million units. The IoT platform has access to 110+ types of devices, develops 200+ ecological partners, and has served more than 100 various enterprises and government customers, becoming the leader of the IoT smart city platform.
In the future, the company will continue to increase investment in research and development according to the development trend of the industry, and comprehensively help customers to upgrade to "intelligence" and "informatization" with leading products and services, and promote the development of global digital video and Internet of Things industries.
Related news
undefined