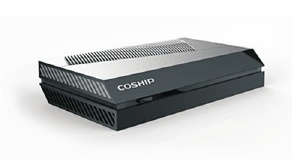 The main chip of N9201 product is up to 1GHz, the processing capacity is 2000DMIPS, and it fully complies with the DVB-C standard. It can integrate various mainstream CA systems such as Yongxin Tongfang, and support home network sharing, middleware, embedded browser and various two-way services. 2D graphics processing, rich multimedia applications.
Guangdong Radio and Television Network Company
---
Guangdong Radio and Television HD Interactive Platform
In 2012, Tongzhou started to build a high-definition interactive platform for the Guangdong Provincial Network. At the end of 2014, it carried out a large-scale unified heterogeneous integration and expansion in the whole province, and successfully realized the three-level deployment and hierarchical operation of the high-definition interactive platform in the province. Build and improve the unified transformation of 1+19 cities.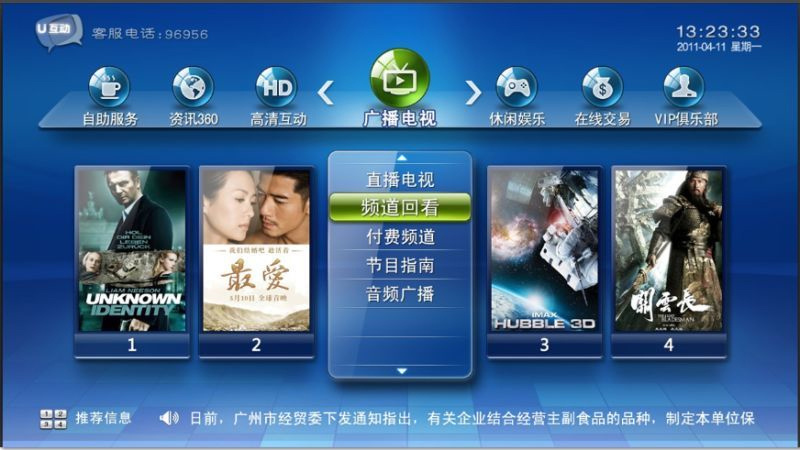 Solutions and Services

In this platform, our company has constructed two major subsystems, namely, the commercial operation management subsystem (BO) and the streaming server subsystem (VSS), which provide a strong and stable basic capability platform and operation management platform for the construction of the Guangdong Provincial Network.
In response to the overall and three-dimensional planning of the digital TV platform of Guangdong Radio and Television Network, the three-level platform structure of provincial center, sub-center and sub-node has been formed.
In terms of platform openness, based on the NGOD standard, Guangdong Provincial Network has formulated a set of technical standards suitable for its own specific business scenarios, providing unified interfaces and services to the outside world, providing a foundation and optimization guarantee for the rapid introduction of provincial network services.

Current scale and benefits
The platform has carried 3.3 million interactive users, of which Foshan is the largest city sub-platform with 50,000 concurrent streams.
The BO platform system of Tongzhou high-definition interactive platform is stable and reliable, which provides strong technical support for the interactive business income of hundreds of millions of yuan in Guangdong Province.